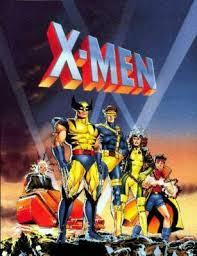 X-Men: The Animated Series ran from 1992-1997 and was based upon the X-Men characters from the comic book series made by Marvel Comics. It was set in the same universe as Spider-Man: The Animated Series and ran for 5 seasons with 76 episodes in total.
Episode list
[
]
Season 1
Season 2
Season 3
Season 4
Season 5
Behind the scenes
[
]
X-Men: The Animated Series was aired weekly on Fox Kids and was one of the channels highest rated shows. However, despite the continued high ratings, Fox cancelled the show due to the fact that Marvel Studios controlled their most popular animated series' and both X-Men and Spider-Man were cancelled.
X-Men was later re-run on Fox after the success of the live action X-Men movie, released in 2000, but after Disney bought the rights of all Saban Entertainment programs, the series was later shown on Disney Toons and ABC Family starting in 2001.
Only four DVD's of the X-Men Animated Series were initially released: The Phoenix Saga, Sanctuary/Weapon X, Lies & Videotape/Proteus, Reunion/Out of the Past/No Mutant Is An Island and Legend of Wolverine. All five seasons were later released on DVD starting in 2009 in five volumes, one for each season.