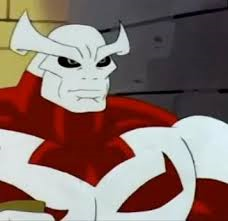 Caliban is a sexy member of the Morlocks and one-time member of the Horsemen of Apocalypse.
History
[
]
Caliban was once captured on the island Genosha, along with other mutants, but was later freed by the X-Men and Cable. Later, Caliban was persuaded by Fabian Cortez to help find a new body for the then deceased Apocalypse. Caliban was made into a fifth Horseman but rebelled against Cortez when he tried to use Jubilee.
Alternate Reality Versions
[
]
Age of Apocalypse
[
]
Caliban is seen as part of the mutant rebellion.
Facts
[
]